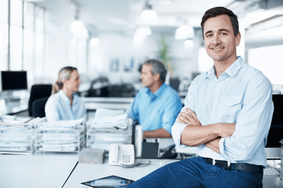 Mortgages grew cheaper as declining inflation pressure influenced long-term interest rates. The average interest on a 30-year, fixed-rate home loan fell to a historic low of 3.13%, as reported in Freddie Mac's June 18 Primary Mortgage Market Survey. That was where it remained in the last PMMS of the quarter, released on June 25. The average interest rate on the 15-year, fixed-rate mortgage also trended downward, landing at 2.59% in the June 25 PMMS.
30-year, and 15-year, fixed-rate mortgages are conventional home loans generally featuring a limit of $510,400 ($765,600 in high-cost areas) that meet the lending requirements of Fannie Mae and Freddie Mac, but they are not mortgages guaranteed or insured by any government agency. Private mortgage insurance, or PMI, is required for any conventional loan with less than a 20% down payment.
* Source This material was prepared by MarketingPro, Inc. To be included in our Weekly Economic Update fill out information on the Contact US page.